Santa Rosa Chiropractor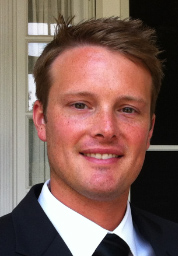 Thank you for visiting the website of Santa Rosa Chiropractor Dr. Devin Weatherley, D.C. and Weatherley Chiropractic - a professional Santa Rosa chiropractic clinic. In practice as well as online, Dr. Weatherley strives for excellence through superior patient treatment, education and satisfaction as a chiropractor in Santa Rosa, California 95405 .
At Weatherley Chiropractic, we are committed to providing chiropractic solutions to address your unique needs, whether you are experiencing back pain, neck pain, headaches, extremity pain (ankle, knee, hip, hand, wrist, wrist, elbow and shoulder) or even muscular tightness and tension. You may be searching for pain relief after an accident, experiencing an injury, or if you suffer from a specific condition like chronic back pain or a spinal condition; even if you're looking to improve your overall health, Dr. Weatherley can help you attain your everyday wellness goals!
Within our website, Santa Rosa and Sonoma area residents will find all types of health and wellness related links, passages and articles including information about our office, services, chiropractic, nutrition, back and neck pain, sports injuries, weekend warrior injuries, work and auto injuries and much, much more.
At Weatherley Chiropractic we gladly accept Medicare & HSA/FSA insurance plans and will provide a "Super Bill" for patients with PPO insurances.
We also gladly accept insurance claims from Motor Vehicle Accidents (MVAs) and Personal Injury cases.
We hope you enjoy the information within and share it with others. Again, thank you for visiting www.drdevindc.com.

Yours in health,

Dr. Devin Weatherley, D.C.
Chiropractor
---
Weatherley Chiropractic Center Provides Effective Treatments For The Following Conditions:
Low & Mid Back Pain
Neck pain
Sports Injuries
Headaches
TMJ Issues & Jaw Pain
Numbness & Tingling in Hands / Feet
Ligament and muscle sprain/strains
Tendonitis
Degenerative Joint Disease (Osteoarthritis)
Sciatica
Rib, Shoulder, Elbow, Hip, Knee, Foot and Ankle Injuries
SI Joint pain
Whiplash & Auto Injuries
Bulging & Herniated Discs
Carpal Tunnel Syndrome
Our Services Include:
Activator Technique (Advanced Rating)
Impulse IQ Adjusting System (Certified)

Drop Table Technique
D.N.F.T.® Chiropractic (Directional Non-Force Technique)
Diversified Technique
Ultrasound Therapy
Graston Technique (Certified)
Rapid Release Technology

Kinesio Taping (Rocktape FMT Cert)
Myofascial Release
Nutritional Counseling
Active & Passive Rehab Therapy